exploring the scary depths of my mother's closet, the second one where she keeps things she never wears anymore, i stumbled upon a true fashionista gem. please don't b jealous.




yes. it is a safari-styled harem pant and american-football-worthy shoulder padded top combo.

the pants, they fold out when you walk: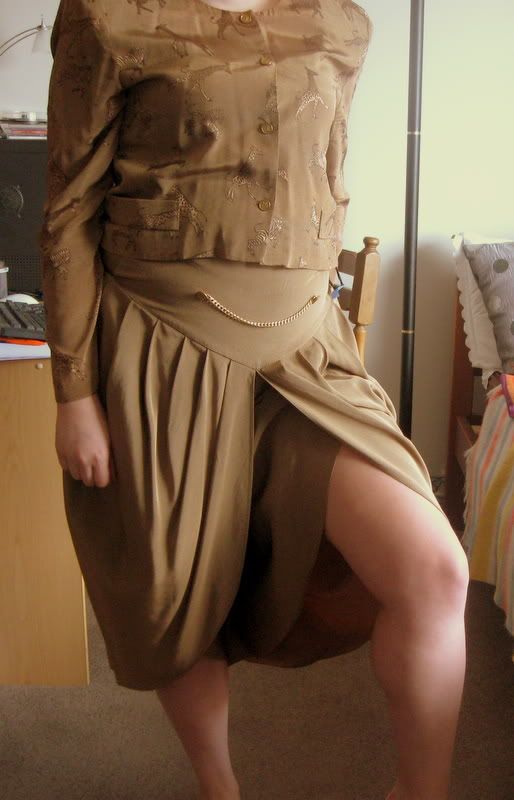 the print = giraffes and zebras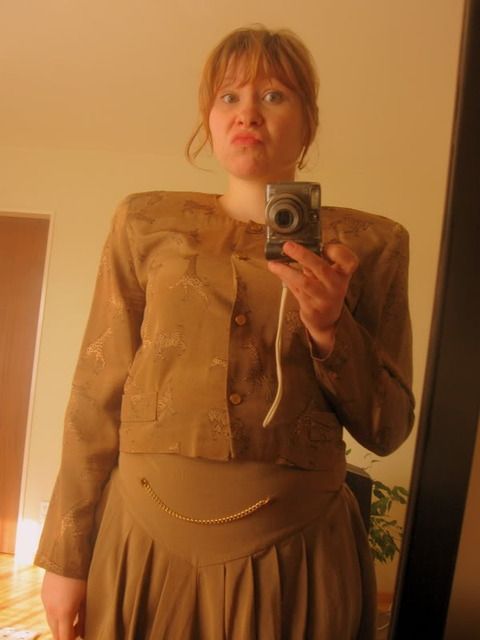 JE SUIS CHIC.

i would've gone the whole mile and styled up my hair/face to boot, but i looked haggard after a sleepover and had no makeup/etc at my folk's house.